Free shuttle service is provided by an independent third party, not the airport. Please verify information with the companies listed below. Schedule is subject to change without notice. Current as of July 2018.
Valley Metro (Free Service)
Island Metro (Free Service)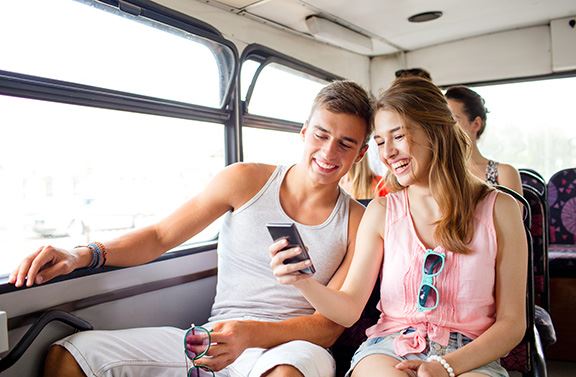 Note: Island arrival and departures from first and last stops. All transfers are made at Las Palmas Shopping Center in Port Isabel.
Airport-Island Shuttle from BRO to South Padre Island (SPI)
Leave BRO

Transfer to Island Metro

Arrive SPI
(Transfer Station)

5:45am

7:19am

7:39am

6:15am* (Metro Connect)

7:19am

7:39am

6:20am (Valley Metro)

7:19am

7:39am

7:50am (Valley Metro)

8:49am

9:09am

7:55am* (Metro Connect)

8:49am

9:09am

8:50am (Valley Metro)

9:49am

10:09am

9:20am* (Metro Connect)

9:58am

10:17am

10:20am (Valley Metro)

11:19am

11:39am

10:50am* (Metro Connect)

11:49am

12:09pm

12:20pm (Valley Metro)

1:19pm

1:39pm

12:25pm* (Metro Connect)

12:58pm

1:17pm

1:50pm

2:49pm

3:09pm

2:45pm* (Metro Connect)

4:19pm

4:39pm

2:50pm (Valley Metro)

3:49pm

4:09pm

4:20pm (Valley Metro)

5:19pm

5:39pm

5:20pm (Valley Metro)

6:19pm

6:39pm

6:30pm* (Metro Connect)

6:58pm

7:17pm

6:50pm* (Metro Connect)

7:49pm

8:09pm

8:00pm (Metro Connect)

8:19pm

8:49pm
Airport-Island Shuttle from SPI to BRO
Leave SPI
(Transfer Station)

Transfer

Arrive BRO

---

5:20am* (Metro Connect)

6:15am

---

6:30am (Valley Metro)

7:05am

---

6:50am* (Metro Connect)

7:55am

7:09am

7:30am (Valley Metro)

8:05am

7:39am

8:20am* (Metro Connect)

9:20am

8:39am

9:00am (Valley Metro)

9:35am

9:17am

9:50am* (Metro Connect)

10:50am

9:39am

10:00am (Valley Metro)

10:35am

10:39am

11:20am* (Metro Connect)

12:25pm

11:09am

11:30am (Valley Metro)

12:05pm

1:09pm

1:30pm (Valley Metro)

2:05pm

1:39pm

2:20pm* (Metro Connect)

2:45pm*

2:39pm

3:00pm (Valley Metro)

3:35pm

3:39pm

4:00pm (Valley Metro)

4:35pm

4:39pm

5:20pm* (Metro Connect)

5:40pm*

5:09pm

5:30pm (Valley Metro)

6:05pm

6:09pm

6:30pm (Valley Metro)

7:05pm

6:17pm

6:50pm* (Metro Connect)

7:10pm*

7:39pm

8:00pm

8:35pm