Transportation Security Administration (TSA)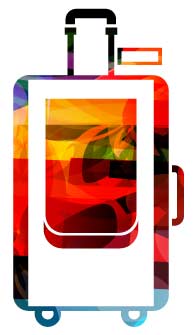 On the morning of September 11, 2001, nearly 3,000 people were killed in a series of coordinated terrorist attacks in New York, Pennsylvania and Virginia. The attacks resulted in the creation of the Transportation Security Administration, designed to prevent similar attacks in the future. Driven by a desire to help our nation, tens of thousands of people joined TSA and committed themselves to strengthening our transportation systems while ensuring the freedom of movement for people and commerce.
TSA's Mission is to protect the nation's transportation systems to ensure freedom of movement for people and commerce.
Travel tips. Learn how to navigate security screening with these helpful travel tips.
What can I bring? Learn what items can be packed in your carry-on or checked baggage.
Get answers to frequently asked questions about security screening.
For more information visit https://www.tsa.gov/